🐣❤️ Founding Full Stack Eng for the World's First Smart Chicken Coop 🐓🤣 Build stuff that matters in ChickenTech!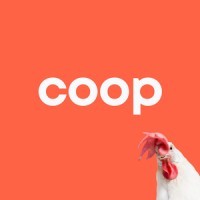 Coop
Software Engineering
Austin, TX, USA
Posted on Wednesday, September 6, 2023
My name is
AJ Forsythe
and I'm the Founder / Chief Chicken Tender at Coop! We're an Austin TX based tech company on a mission to democratize chickens + build the largest decentralized food production network. It's insanely fun to work on and we have a shot at building a huge business in the connected urban farming space. Check out www.Coop.Farm to see what we've spent the last 18 months on as we're building the world's best chicken coop. The Coop has an automatic door + cameras doing computer vision work (predator detection, egg alerts, etc) and we're 2 months away from entering production and are seeing a bunch of pre-orders - It's a super exciting time and are seeing directional product market fit which I'm thrilled about. Seriously go check out our website, it's a super fun + amazing product.We're a tight-knit team of 6 people with 15+ years of experience working together. We've been through Y Combinator, started and scaled multinational million-dollar businesses together, taking them from idea to acquisition by a Fortune 50 company. We're gritty and passionate without taking ourselves too seriously - and we're here to build something really exciting that helps people reconnect with their food and the planet. We're VC backed (a few $m) by some of the world's best investors but we are a scrappy small team that moves fast.We have a fantastic CTO Ryan ( Blog / GitHub here ) that I'm looking for his / our right hand person to work alongside with. I think the term full stack is overused but that's closest to what we're looking for. Also this really isn't a traditional Eng role, I look at it as we're a small growing team and you would be one of us working on a ton a cool projects on day 1.
Also, we LOVE working with founders so if you've started a company before that's epic.
Location
: This would be mostly an on-site role - We're fine with occasional WFH but you ideally would be in Austin. Coop is based on Lake Travis in Volente TX (35 min from downtown + next to Cedar Park). There's 3-4 of us working out here but the full team is also semi-remote and spends time in Dallas, TX.
About The Role
We're building an app + website similar to Nest meets NextDoor meets Rover/Wag but focused on backyard farmers - think people that raise chickens, grow their own plants, etc. It's a community-centered app to help one another and share tips and tricks, hire backyard help, share and sell items, buy Coops and supplies, etc. It's going to be epic and we're excited to unify the backyard community under our Coop App.
Huge bonus points if you've done computer vision / some AI work before.
Here's the main stack
Server-side frameworks, toolchains, and technologies
REST API served by Rails. Persistence, queues, and cache with postgres, redis, dynamo/firestore
Delivered on AWS using WAF, CF, ALB/S3/EC2, RDS/elasticache
Frontend frameworks, toolchains, and technologies
Javascript with browser native esm module/import maps, SCSS, Hotwire stimulus/turbo
Mobile toolchains, and technologies
Swift/SwiftUI, local persistence with RealmDB, network layer async/await Alamo/Codable
A la carte Firebase/AWS services and serverless
What You'll Do In This Role
Be the owner of our website and services - I think full stack is an overused term but backend and frontend skills are for sure needed
Be able to think with a product driven mindset and iterate on the product continuously
Help build the future software team - Player coaches are great. We'll want to build a team around you + Ryan.
Immerse yourself in our industry (you will not be bored, we promise) and grasp the context of the business, allowing you to proactively manage, escalate and problem-solve with authority
Be an active member and decision maker on the leadership team. We're a small group working in lock-step, we need bold decision makers and critical thinkers
Integrate with the team authentically - culture is really important to us, even remote!
You'll Enjoy This Role If
You are a natural at solving complex and fun problems with us
You're unafraid to dive into an unfamiliar problem but humble enough to make mistakes, ask a ton of questions and iterate
You are comfortable pivoting from high to low, navigating shifting timelines, ambiguous priorities and projects with ease
You want to do amazing work, while genuinely enjoying your work and the relationships with your colleagues
You are a forward-thinker who wants to be a part of something new and uncharted
What You Bring To The Table
Have worked at a startup before with proven experience in building + shipping product alongside us
Expert-level knowledge of software development
Excellent quantitative skills with the ability to transform data into insights
Ability to develop clean and targeted documentation, including process flows
Demonstrated ability to thrive in a dynamic entrepreneurial environment and maintain a growth mindset and bias for action
A meticulous eye for detail and best-in-class ability to get it done
What We Bring To The Table
Excitement and fun with an amazing group of people that will be lifelong trusted friends
Wakesurfing any time on Lake Travis
Competitive salary with significant of bonus and upside potential
Equity — We want you to win financially long term with us
Unlimited PTO
Great health insurance, 401k etc
Empowerment to make decisions, act quickly, and be an owner of them
You can also reach out to me directly at: aj[at]coop.farm - Just email me your LinkedIn / GitHub / portfolio + why you think you'll be an awesome fit and I'll respond. This is my 3rd company (2 have exited) and I want to build the super solid core team and you might be the perfect fit for us and vice versa.
Bwok Bwok!