🐓❤️ Founding UI/UX Product Designer - Build stuff that matters in Chickens/AgTech🤣 🐣🥰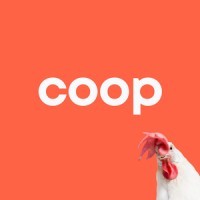 Coop
Product, Design
Austin, TX, USA
Posted on Tuesday, September 12, 2023
My name is AJ Forsythe and I'm the Founder / Chief Chicken Tender at Coop! This is an on-site role in Austin TX and we're on a mission to democratize chickens + build the largest decentralized food production network. It's insanely fun to work on and we have a shot at building a huge business in the connected urban farming space. Check out www.Coop.Farm to see what we've spent the last 18 months on as we're building the World's best chicken coop. We're a 1 month away from entering production and are seeing hundreds of thousands of dollars of Coop pre-orders - It's a super exciting time and are seeing directional product market fit which I'm thrilled about.We're a tight-knit team of 6 people with 10+ years of experience working together. We've been through Boost.VC + Y Combinator, started and scaled multinational million-dollar businesses together, taking them from idea to acquisition by a Fortune 50 company. We're gritty and passionate without taking ourselves too seriously - and we're here to build something really exciting that helps people reconnect with their food and the planet.You will directly shape how Coop's customers interact with our software and hardware. This role is responsible for bringing all of Coop's website, mobile app, brand, and vision to life. More importantly, you will join Coop as one of the first ten people and your fingerprints will be all over the growth, scale and success of the business. We're VC backed (a few $m+) by some of the best investors and are having a blast building this business.If you have designed and shipped start to finish an iOS app and website, we would love to chat. Oh also, we have an incredible technical founder + software engineer Ryan ( His technical blog is here ) who just joined us so you have a thought partner and fantastic engineer to work alongside with on day 1. Come on in, the water is warm!
About The Role
We're looking for a product designer with energy, curiosity and talent that likes to work on stuff that matters — you will be working directly with us to create the UI/UX of the Coop website + mobile app. Initially this will include:
Being an instrumental creative partner in bringing our website + mobile app to life, deeply understanding our brand, voice, community, values and vision
Creating and refining a design system that reflects business and user goals / benefits (both emotional and functional) to create an experience that feels personal to users, and sets the business up for scale
We're flexible on hours and time. We're also flexible on part time / full time, contract work or W2 - your call on whatever works best for you
This is a business-critical role for us, and we're looking for someone to make us wonder how we got to market without them.
You'll Enjoy This Role If
You love the opportunity to take charge and solve problems before they happen
You're unafraid to dive into an unfamiliar problem but humble enough to make mistakes, ask a ton of questions and iterate
You are comfortable pivoting from high to low, navigating shifting timelines with ease
You want to work hard, while genuinely enjoying your work and the relationships with your colleagues
You are a forward-thinker who wants to be a part of something new and uncharted
What You Bring To The Table
3+ years in a startup environment (preferable early-stage) with proven experience in building/shipping great products
Expert-level knowledge of design and intuitive UI/UX creation
Excellent quantitative skills with the ability to transform data into insights
Ability to develop clean and incredible user experiences
Demonstrated ability to thrive in a dynamic entrepreneurial environment and maintain a growth mindset and bias for action
A meticulous eye for detail and best-in-class ability to get it done
What We Bring To The Table
Competitive salary with bonus and significant upside potential
Equity — let's build an awesome company together
Unlimited PTO
Great health insurance, 401k etc
Wakesurfing with us on Lake Travis any time
A dynamic and passionate work environment — we're in it together
Empowerment to make decisions, act quickly, and be an owner of them
Location: Coop is based in Austin, TX, but the team is semi-remote and also spends time in Dallas, TX. Ideally, you are based in or open to relocating to Austin.
Honestly if this resonates with you we would love to talk - You can reach me directly at: AJ[at]Coop.Farm or apply through here. A short email about why you're interesting and the right fit is all we need to get started.AJ ForsytheChief Chicken Tender