Product Manager, Growth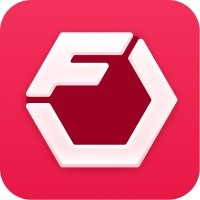 Fitbod
Product, Sales & Business Development
United States
Posted on Wednesday, January 18, 2023
Growth
As a founding growth PM, you will own top-line metrics and drive product-led growth for the business. You're an outcome-owner who leverages divergent thinking, deep customer understanding, and quantitative business acumen to take our growth engine to the next level.
Why Strength Training?
Strength training is a simple, accessible way for anyone to dramatically improve their quality of life, that's hiding in plain sight. Fortunately, more people are discovering strength training than ever before. We're not just focused on the advanced gym-goer. Rather, we are unlocking functional movement, strength, flexibility, and freedom from pain for millions of people.
Our recommendation AI is used by hundreds of thousands of paying customers. It employs advanced statistics, machine learning, and over 400 million fitness data points to create highly personalized and flexible fitness plans.
Why you're set up for success
10x greater impact is ahead of us
Our product has proven market fit with a 6+ year track record of excellent retention and reliable growth. We've established a brand and proven that we can impact the lives of hundreds of thousands of paying customers.
You'll own top-line business metrics
As an outcome-owner, you'll have the responsibility, impact and "proof of work" of driving core metrics behind a successful consumer subscription business.
You're a founding product team member
You'll work directly with the co-founder on establishing a cornerstone product team as the company matures into the next level of size.
We're a small team with healthy business economics
The market is rewarding profitability over grow-at-all-costs. Having raised a total of $4.6M to reach $20M+ ARR at cash flow positive, we have shown the ability (unique among VC funded tech startups) to grow at a venture scale while maintaining profitability.
We're looking for a hire who excels at:
Fluency with data
Business Outcome Ownership
Strategic Impact
Voice of the customer
Requirements
Minimum of: 4-6+ years of direct product management experience, with a software company.
Positions are 100% remote-only.
We are looking for full-time teammates! Positions include a full benefits package including: Full Medical, Vision, Dental, Life & Disability Insurance, flexible time-off, Slavic 401(k) with a 4% company match, company-wide days off for wellness & social lunches (via Zoom of course), a stipend for the gym/fitness, and all employees are able to expense up to $2000USD/year for continuing their development while employed with Fitbod!
We are an equal opportunity employer and value diversity at our company. We do not discriminate on the basis of race, religion, color, national origin, gender identity, sexual orientation, age, marital status, veteran status, or disability status.