Growth Marketing Specialist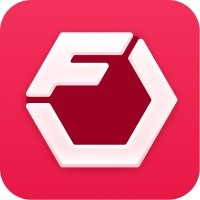 Fitbod
Marketing & Communications, Sales & Business Development
United States
Posted on Friday, February 17, 2023
Growth & Paid UA
As Fitbod's second growth marketer, you will take ownership of paid user acquisition channels & make key decisions that directly impact Fitbod's top-line business metrics.
Why Does Fitbod Focus on Strength Training?
Strength training improves quality of life. The way Fitbod does it is simple and accessible—so, both advanced users and newbies see sustainable progress.
We hope to unlock functional movement, strength, and flexibility for millions of people. And with 350,000+ reviews and a five-star rating, we're already making a dent!
How You Will Make an Impact:
Take ownership of a diverse array of paid social media and search channels.
Use your deep understanding of customer behavior and performance data to make key decisions that will grow our subscriber base.
Make key decisions that directly impact top-line business metrics.
Work with a large budget with a focus on efficiency.
Help Fitbod navigate new growth, business, and marketing initiatives.
Explore new UA channels.
Increase subscription conversion, retention and engagement rates.
Why Is Now an Excellent Time To Join?
10x Greater Impact Is Ahead of Us.
Our product has proven that it's a market fit. We've got a 6+ year track record of excellent retention and reliable growth. We've established a brand and proven that we can impact the lives of hundreds of thousands of paying customers, and our core AI differentiation continues to
keep us ahead and innovating
.
We're a Small Team With Healthy Business Economics.
The market is rewarding profitability over grow-at-all-costs. Having raised a total of $4.6M to reach $24M ARR at cash flow positive, we have shown the ability (unique among VC-funded tech startups) to grow at a venture scale while maintaining profitability.
UA Channels:
Facebook, Instagram, Apple Search Ads, Google Ads, TikTok, Snapchat, Twitter, etc.