Office Manager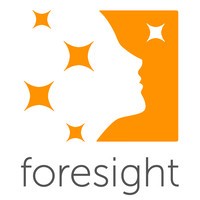 Foresight Mental Health
Administration, Accounting & Finance, People & HR
Georgia, USA
Posted on Friday, September 2, 2022
Welcome to Foresight Mental Health. We're so glad you're considering joining our team.
Position Summary:
The role of the Office Manager oversees and manages the daily activities of the practice from managing staff to handling member interactions. Ensures efficient operations, service delivery and expense control. Develops and implements procedures for all practice activities. Responsible for collaborating with leads and Foresight leadership to execute on business strategies
Duties and Responsibilities:
Manages the day-to-day people and process operations of the practice
Develops and implements policies and procedures to ensure efficient business operations
Collaborates with leads and leadership to execute business strategies
Coordinates resources to troubleshoot, determine best solutions and solve problems
Tracks and analyzes operational costs and monitors budget
Recruits, supervises, mentors, trains and coaches office staff and delegates assignments to ensure maximum productivity
Manages project/department milestones and goals to ensure goals are met and adhering to approved budgets
Manage and develop vender/supplier relationships
Greet members who enter the practice with warmth
Resolve member complaints and concerns with empathy and respect
Work as a team to ensure the practice runs effectively and meets objectives
Education/Work Experience:
Bachelor's degree or equivalent experience
5+ years of experience in a busy, dynamic practice environment
Supervisory Responsibilities:
Recruits, interviews, hires, and trains new staff
Oversees the daily workflow of the department
Drives overall operational excellence with a strong focus on efficiency
Provides constructive and timely performance evaluations
Handles discipline and termination of employees in accordance with company policy
Skills/Abilities:
3-5 years of experience working in a managerial position in a clinical or medical setting
Strong understanding of healthcare administration and management
Familiar with administrative software for healthcare systems (Athena preferred)
Excellent verbal and written communication skills
Strong leadership and organizational skills
Excellent customer service with a client focus
Flexible to work weekends and overtime where required
Able to sit, stand and move around for long hours at a time
Physical Requirements/Work Environment:
Prolonged periods of sitting at a desk and working on a computer
Must be able to lift up to 15 pounds at a time
Thanks for your interest in working with Foresight
If you are a California resident, please read our California Candidate Privacy Notice here.
Foresight is an equal opportunity employer. We're committed to providing reasonable accommodations and will work with you to meet your needs. If you're a person with a disability and require assistance during the application process, please don't hesitate to reach out. We celebrate our inclusive work environment and welcome members of all backgrounds and perspectives.
Foresight Mental Health is an equal opportunity employer.