Payroll Leader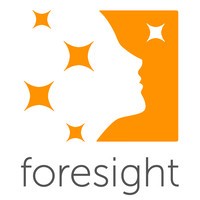 Foresight Mental Health
Accounting & Finance
Remote
Posted on Friday, September 2, 2022
Welcome to Foresight Mental Health. We're so glad you're considering joining our team.
Position Summary: Responsible for overseeing the processing of company payroll. Ensures accurate calculation of wages, tax withholdings, and deductions. Ensures proper governmental reporting and compliance. Prepares statistical reports as needed. Directs the activities of payroll staff.
Duties and Responsibilities: ● Implements, maintains, and reviews payroll processing systems to ensure timely and accurate processing of payroll transactions including salaries, benefits, garnishments, taxes, and other deductions. ● Ensures accurate and timely processing of payroll updates including new hires, terminations, and other employee changes. ● Monitors changes and remains current on legal, regulatory or governmental requirements (e.g., wage and hour, garnishments, tax matters, 401(k) and other benefit deductions). ● Ensures all payroll taxes are filed appropriately and in a timely manner by our payroll provider. ● Ensures compliance with state workers compensation regulations including periodical reporting and payments to monopolistic states. ● Prepares and maintains accurate records and reports of payroll transactions. ● Facilitates audits by providing records and documentation to auditors. ● Identifies payroll process improvement opportunities and implement improvement by providing leadership and direction in a supportive fashion to ensure team objectives are met. ● Works with other business functions to resolve issues relating to payroll production. ● Oversees the payroll processing activities for the payroll team, which includes work allocation, problem resolution and training.
Qualifications:
● Bachelor's degree in Accounting, Business Administration, Human Resources, or related field required. ● Experience calculating and processing in-house payroll required. ● Minimum of 5 years of payroll supervisor experience. ● Experience with multi state payroll taxes including the state of California required. ● Base knowledge of applicable Federal and State HR/Payroll Laws (FMLA, FLSA, e.g.) and IRS regulations that impact payroll. ● Strong analytical and problem-solving skills. ● Excellent written and oral communication skills. ● Must possess excellent organizational skills and be extremely flexible to meet customer demands, in addition to being able to work independently and prioritize multiple tasks in a changing environment with a high degree of accuracy. ● Strong supervisory and leadership skills. ● Prior experience with HR/Payroll ERP, time & attendance, and general ledger systems required. ● Experience with Paycom or Ceridian preferred. ● Proficient with Microsoft Office Suite or related software.
Physical Requirements/Work Environment: ● Prolonged periods of sitting at a desk and working on a computer ● Must be able to lift or carry up to 15 pounds
Thanks for your interest in working with Foresight
If you are a California resident, please read our California Candidate Privacy Notice here.
Foresight is an equal opportunity employer. We're committed to providing reasonable accommodations and will work with you to meet your needs. If you're a person with a disability and require assistance during the application process, please don't hesitate to reach out. We celebrate our inclusive work environment and welcome members of all backgrounds and perspectives.
Foresight Mental Health is an equal opportunity employer.